Lemons are tiny, oft-ignored powerhouses which can single-handedly transform our bodies, skin, and hair, for the better. Be it in the form of a potent, vitamin-rich juice consumed orally, or in the form of pulp applied topically, the fruit has a myriad uses.
Highlight hair with lemon juice.
Too broke to get highlights at the salon? This tried and tested remedy works just as well! Just rub lemon juice on your tresses before stepping out in the sun. The juice's mild bleaching properties get activated by sunlight. Your hair will end up with natural, sun-kissed accents at almost no cost, and without any harmful chemical treatments.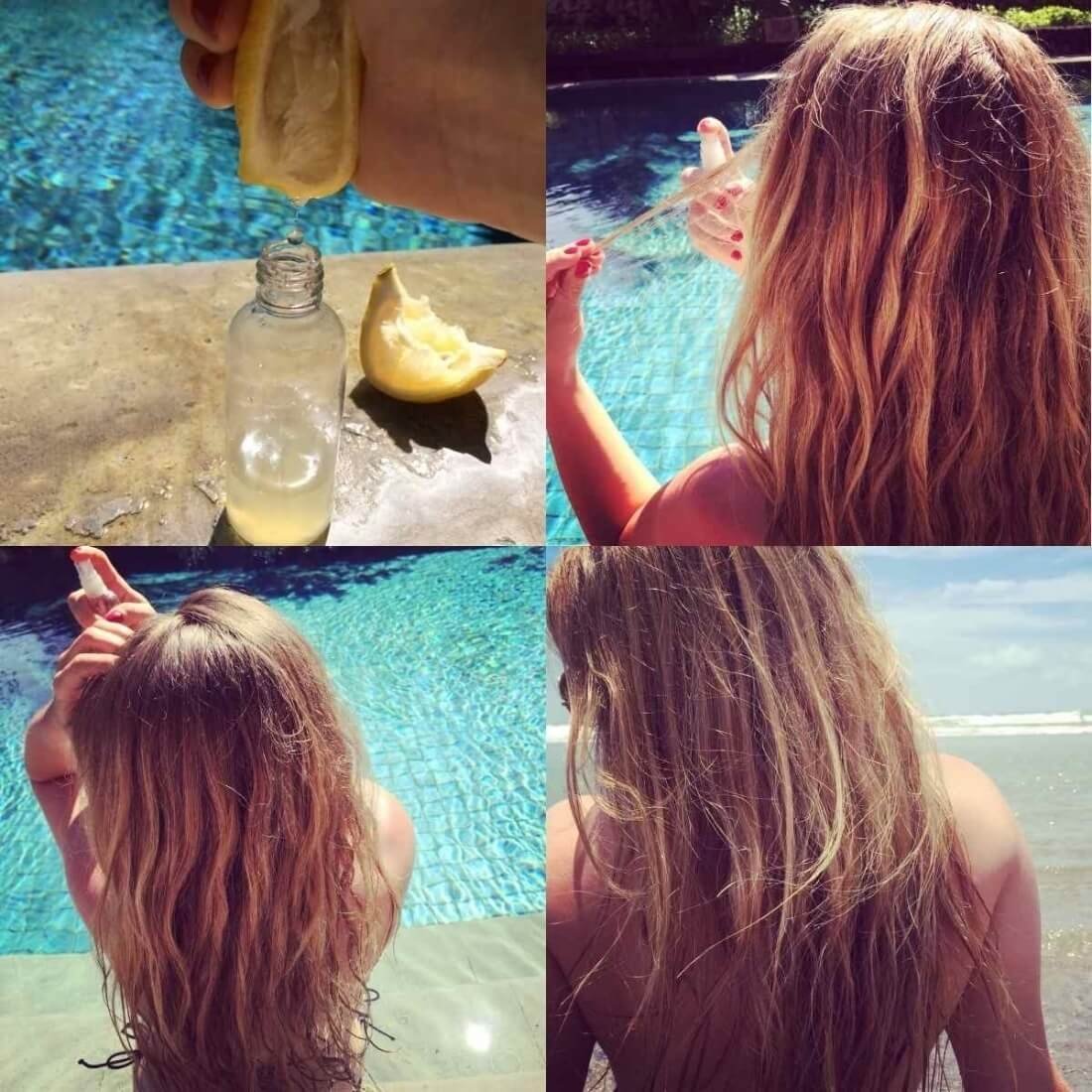 Lemon juice is a great skin softener.
Chapped lips? Hands rough as a tree's bark? Rub on some lemon juice, and wash off after 15 minutes. It smoothens and softens like no other. Just remember not to apply it on open wounds or scars which are fresh, or boy will it sting! Always follow this up with moisturiser, because lemon juice really dries skin out.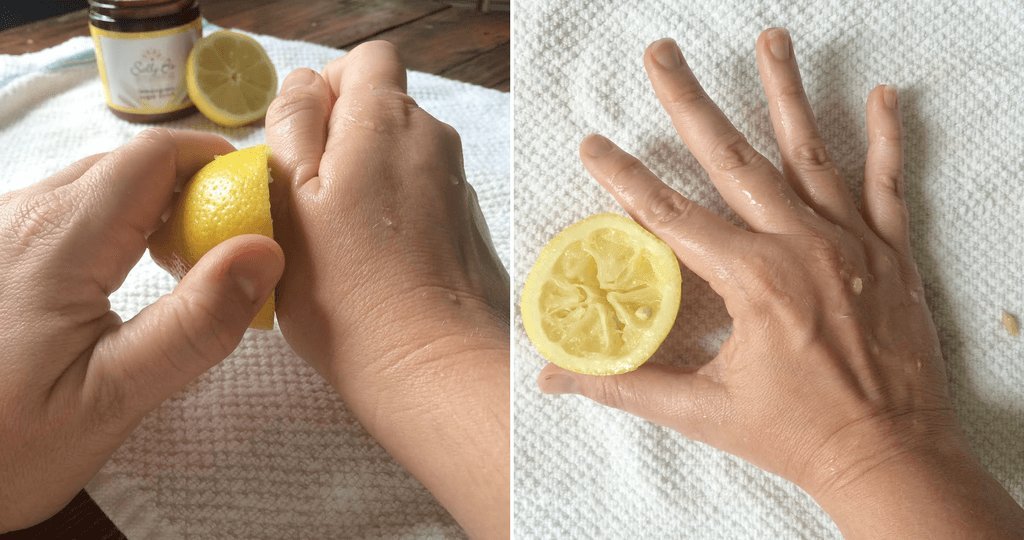 Beat oily skin with lemon juice.
Lemon juice soaks up excess grime and mattifies greasy skin like magic. Just don't apply it on cuts, inflamed skin, or pimples. Also remember not to rub it in too much, as it can irritate skin.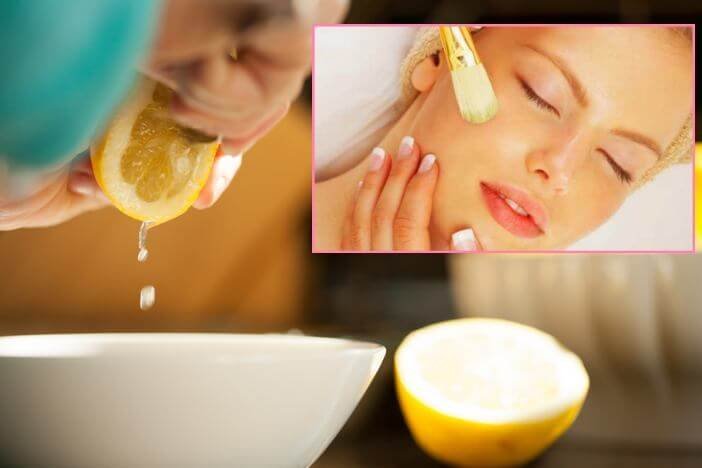 Few toners work as well as lemon juice.
Green tea mixed with lemon juice is probably one of the most antioxidant-rich toners out there. Make small batches at home and cool it before applying with a cotton ball. The green tea to lemon juice ratio will depend on your concern and skin type. Oilier skin types can go with more lemon juice, whereas those with drier skin should opt for more green tea. This toner will soak up extra dirt and enrich skin. The glow you will wake up with the next day will explain what we're onto here.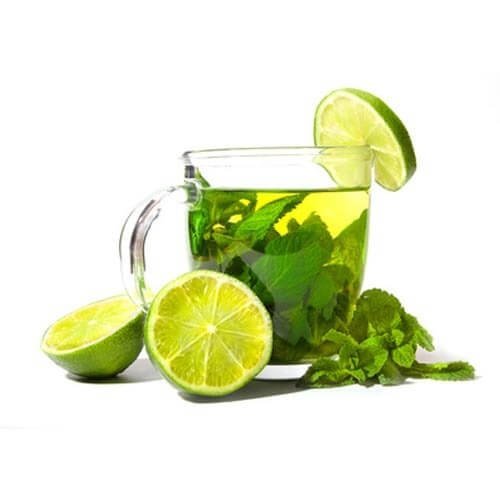 Buff off dead skin with lemon juice.
Grey patches of skin on the elbows and knees are not always a consequence of sun exposure, and can be due to dead skin accumulation. Ditch the harmful skin-whiteners and exfoliate those pesky layers with some lemon juice and granulated sugar instead. Your freshly-scrubbed skin will glow.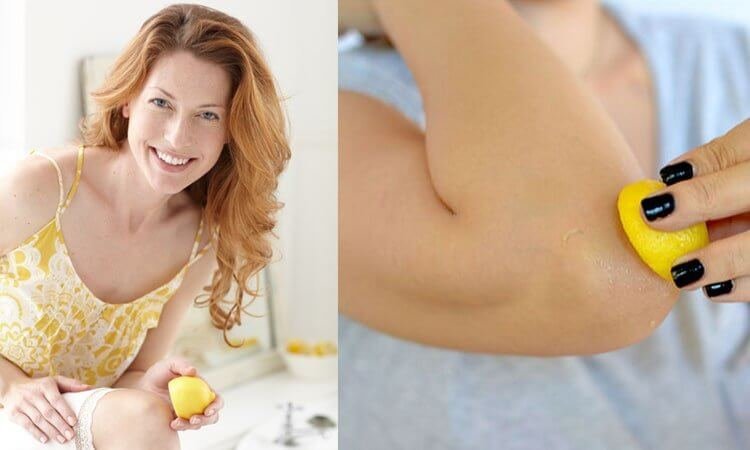 Combat scars and pigmentation with lemon juice.
Lemon juice is well-known for its healing and brightening properties. The Vitamin C hydrates and repairs skin, so it can make scars disappear with unparalleled efficiency. Mix two parts coconut water and one part lemon juice to make a toner. Apply it on your blemishes and see the results for yourself. It's almost like a chemical peel!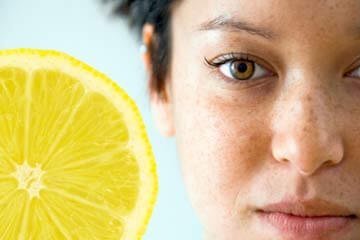 Lemon juice is a brilliant astringent.
For those who have very oily skin which needs a potent astringent, this homemade remedy should work. Mix equal parts vodka and lemon juice and apply to cleanse and tighten oily, clogged pores. Do not try this if you have sensitive skin, as the alcohol and citric acid can be too harsh on your skin. Another plus side? You can drink this, too!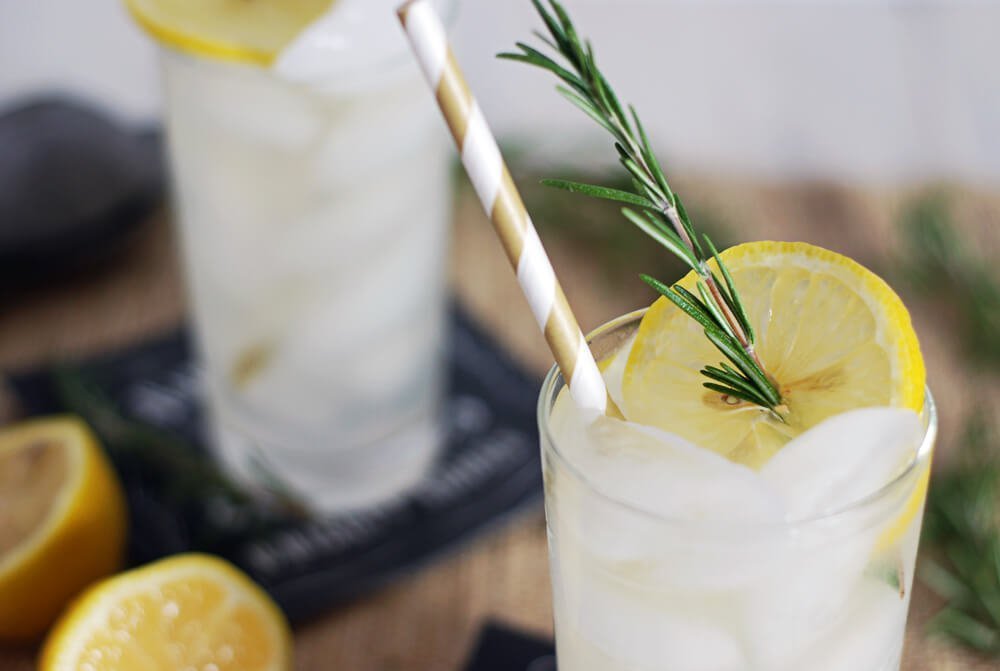 Detoxify your body with lemon juice.
Lemon juice can combat damage done by free radicals on the body, and improve skin health by removing a lot of toxins. Moreover, its atoms are similar to certain digestive enzymes which cause the liver to produce bile, the fluid that digests fats. This tricks the liver into performing its function of flushing toxins out of the body, and emulsifying fats. Thus, a shot of lemon juice every morning, is the only master cleanse you need.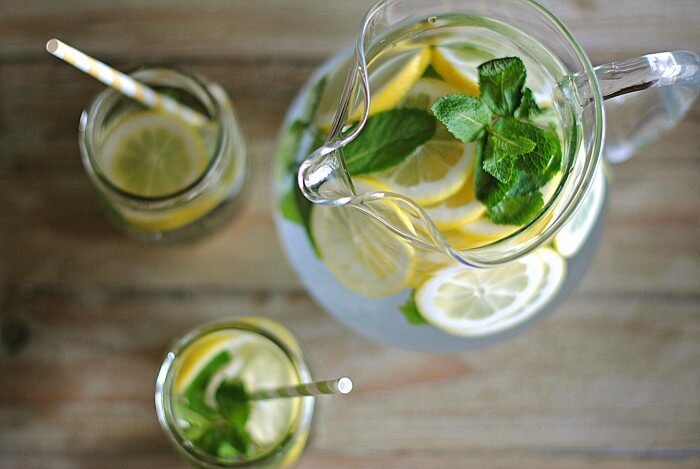 Speed up digestion with warm lemon-water.
A glass of water water with lemon and honey helps speed up your metabolism by aiding waste-elimination from the body. This, in turn, leads to smoother bowel movements and better skin. The enzymes in honey aid digestion, and the lemon juice ensures better nutrient absorption by the body.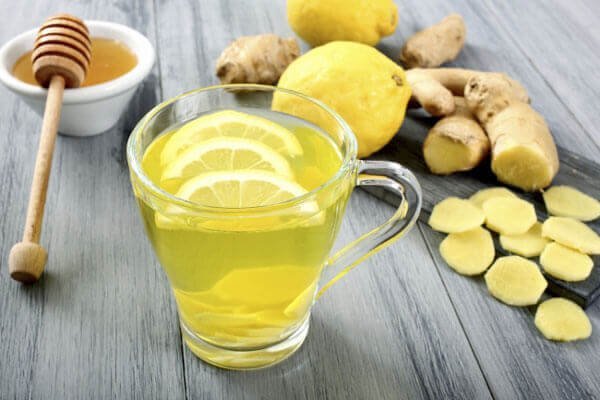 Say goodbye to blackheads with lemon juice.
Lemon juice is great for removing dirt and oil, which are the primary causes of blackheads. Their astringent properties will help to gradually dissolve the dirt in blackheads, and remove them. Apply directly on the affected areas, and leave on for 15 minutes.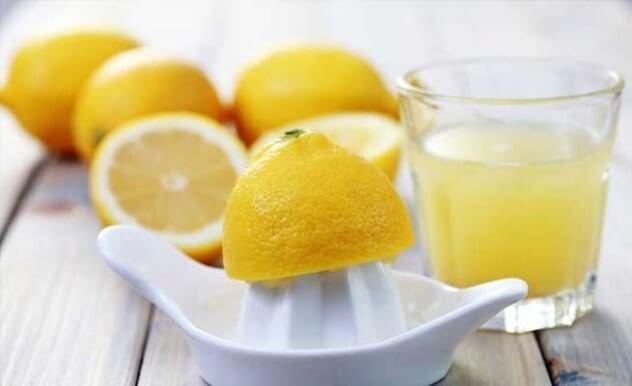 Freshen sweaty armpits with lemons.
Lemon juice makes for a great natural deodorant. It will smoothen armpits by removing dead skin, in addition to helping freshen up. Just store cool slices of lime in the fridge and apply. Remember to never do this on freshly shaved or waxed skin, or if you're about to expose the area to the sun.

Whiten teeth with lemon juice.
Mix baking soda and lemon juice and apply the paste on your teeth to whiten them, instead of taking a pricey trip to the dentist.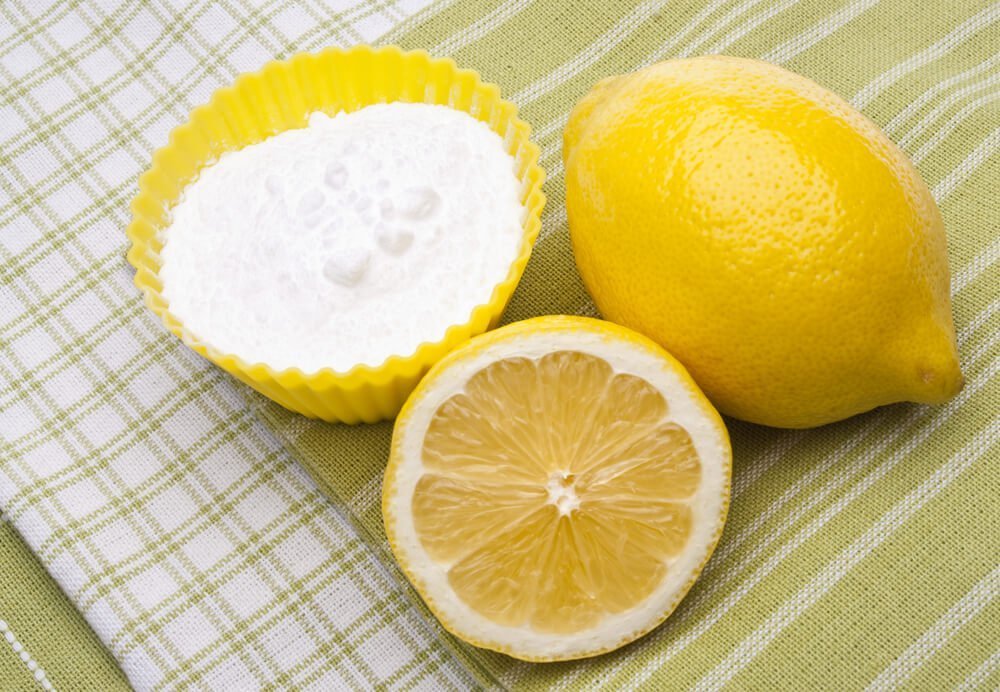 Do a lemon juice pedicure.
Lemon juice and sugar make an excellent foot scrub, but did you know that applying lemon juice on discoloured toenails can help bring their old sheen back? Soak your feet in a mix of warm lemon water and peppermint bath salts to give your feet a refreshing treatment. The antiseptic properties in lemon juice will help banish fungal infections under toenails, and deodorise your feet.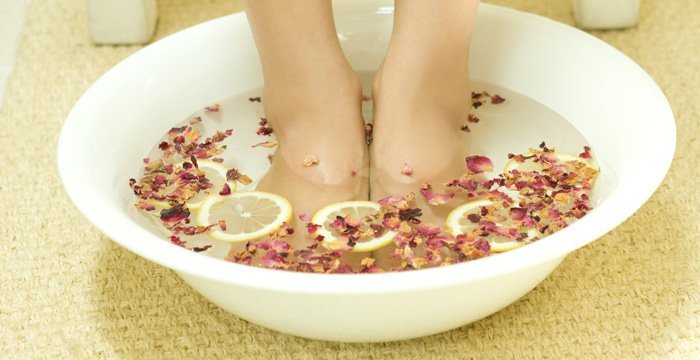 Important things to remember when using lemon juice.

1. Do not step out in the sun after applying lemon juice as it can speed up sunburns.
2. Lemon juice should not left on the skin for too long as it contains a chemical which can burn skin.
3. People with sensitive skin should avoid lemon juice.
4. Always follow up any application of lemon juice on your skin with a soothing and hydrating moisturiser, such as one containing Vitamin E and aloe vera.

While lemon juice is very strong, this works both in its favour, and against it. Use it smartly, and sparingly, and you'll have had made the most of this wonder fruit.